Saturday Retreats in California
If you want to jump-start your writing again, or make time for a project you have been wanting to work on for a while, sign up for a day-long retreat. We offer two kinds of day-long retreats: San Francisco retreats and Ocean View retreats. The San Francisco retreats are held in Twin Peaks, and the Ocean View retreats are held in various locations along the Pacific Coast, including Stinson Beach, Muir Beach and Point Reyes.
The first three photos to your left are of the house at Stinson Beach. The following photo is an example of the lunch spread Christopher provides at the retreats (don't worry: there are always plenty of vegetarian and vegan options on the table as well!).
The day-long retreats are held three times a year, in Spring, Summer and Fall. They each have their own focus, often influenced by the location and the season, and a specific craft exercise, such as writing from the senses, or character development.
Participants always say that a day spent writing with others feels like a retreat from their day to day lives. All you have to do is show up, have something to eat, and get busy writing and relaxing in a quiet, safe environment.
All day-long retreats share the same schedule. Please find a general description of the retreats below.
____________________________________________________________________
Retreats in California run from 11 a.m. to 5:30 p.m. We provide snacks and coffee in the morning, as well as lunch with vegetarian options. These day-long retreats are a wonderful opportunity to check out the feel of Laguna Writers. A Saturday meeting offers a chance to do this without the commitment that the weekly workshops require; they also cost considerably less.
The cost for a Saturday retreat is $200.00, and requires a $100.00 non-refundable deposit to hold your place.
Since we're done at 5:30 p.m., there's still time to get home and get ready for any plans you may have for that evening. And you'll leave feeling inspired to write again.
Typical schedule for a Saturday retreat:
10:30-11:00: Bagels, coffee and tea, snacks
11:00-11:40: Introductions and a warm-up exercise
11:40-11:50: A short break
11:50-12:40: Our first writing exercise and a chance for people to read aloud (if they choose)
12:40-1:25: Lunch
1:25-2:50: Our second exercise, which may include a short walk, weather permitting.
2:50-3:00: A short break
3:00-4:00: Our third writing exercise
4:00-4:15: A short break
4:15-5:30: Our final exercise, closing statements, comments, discussion.
Please contact Chris if you're interested in signing up for the next Saturday retreat, or you have any questions.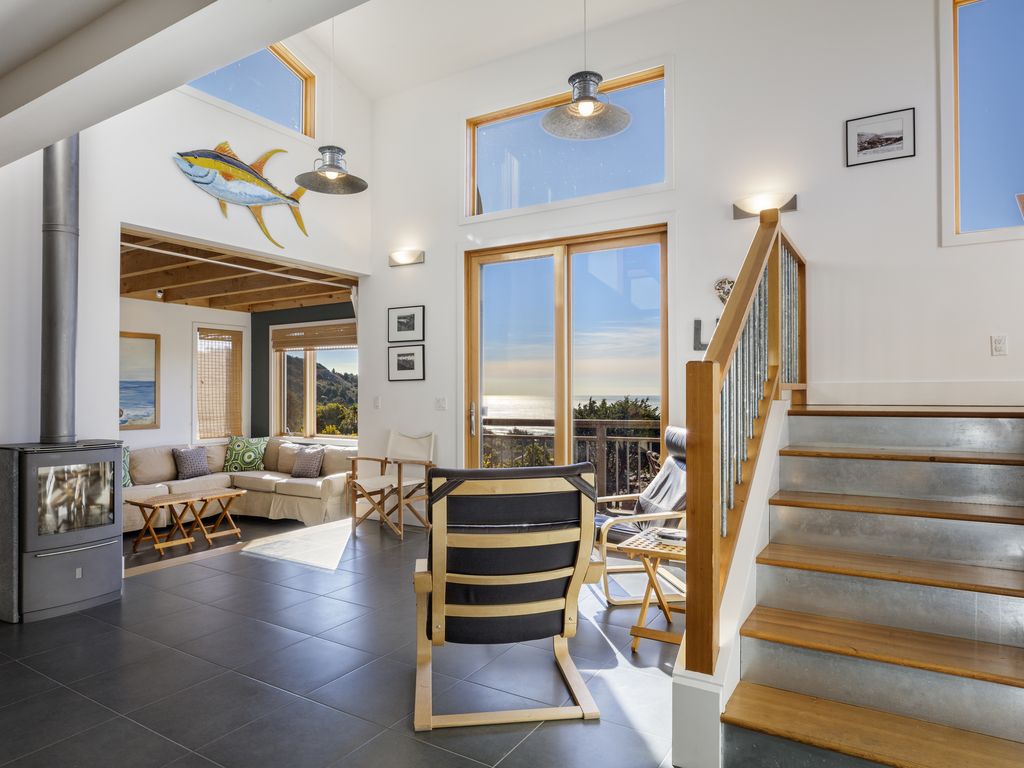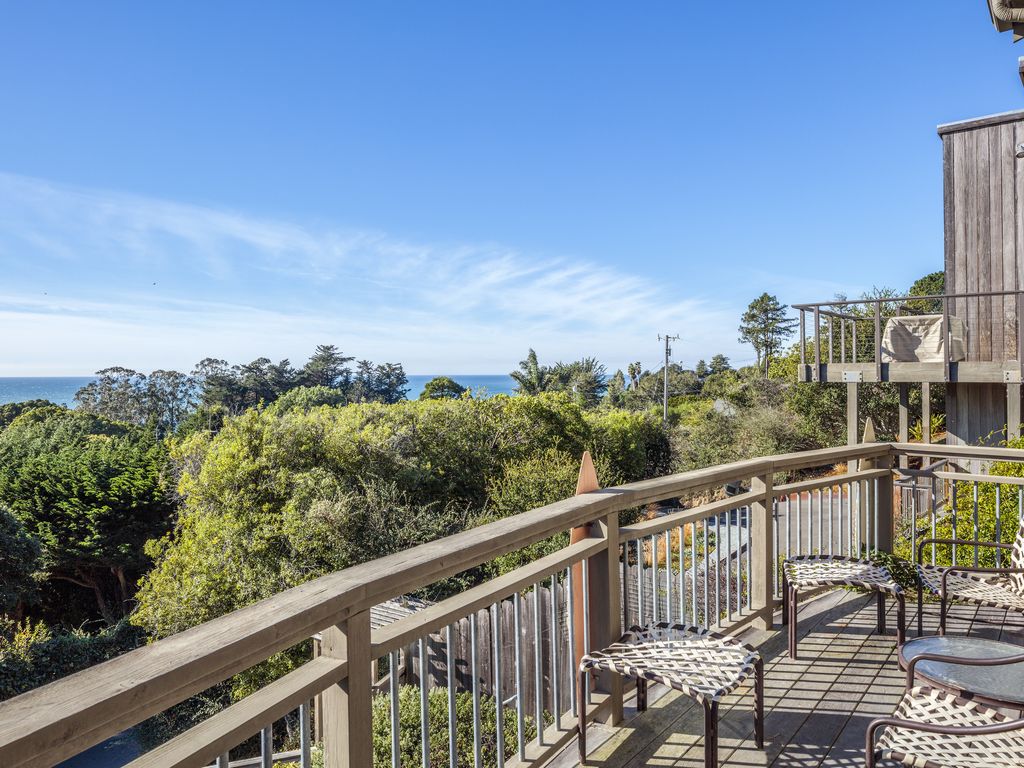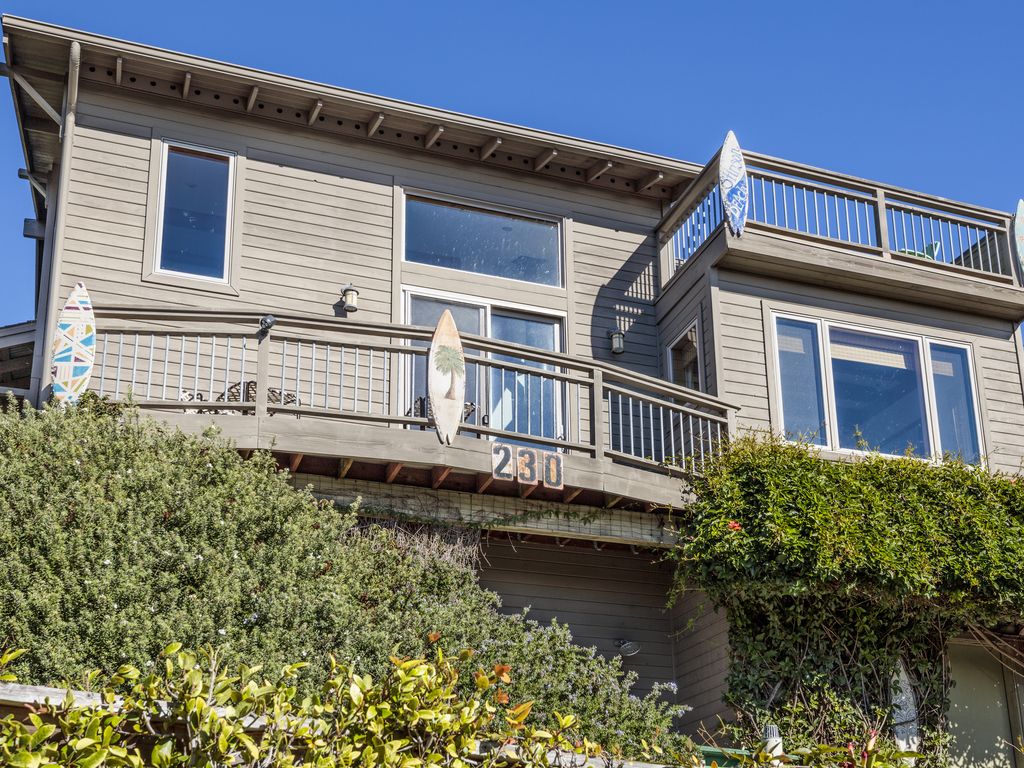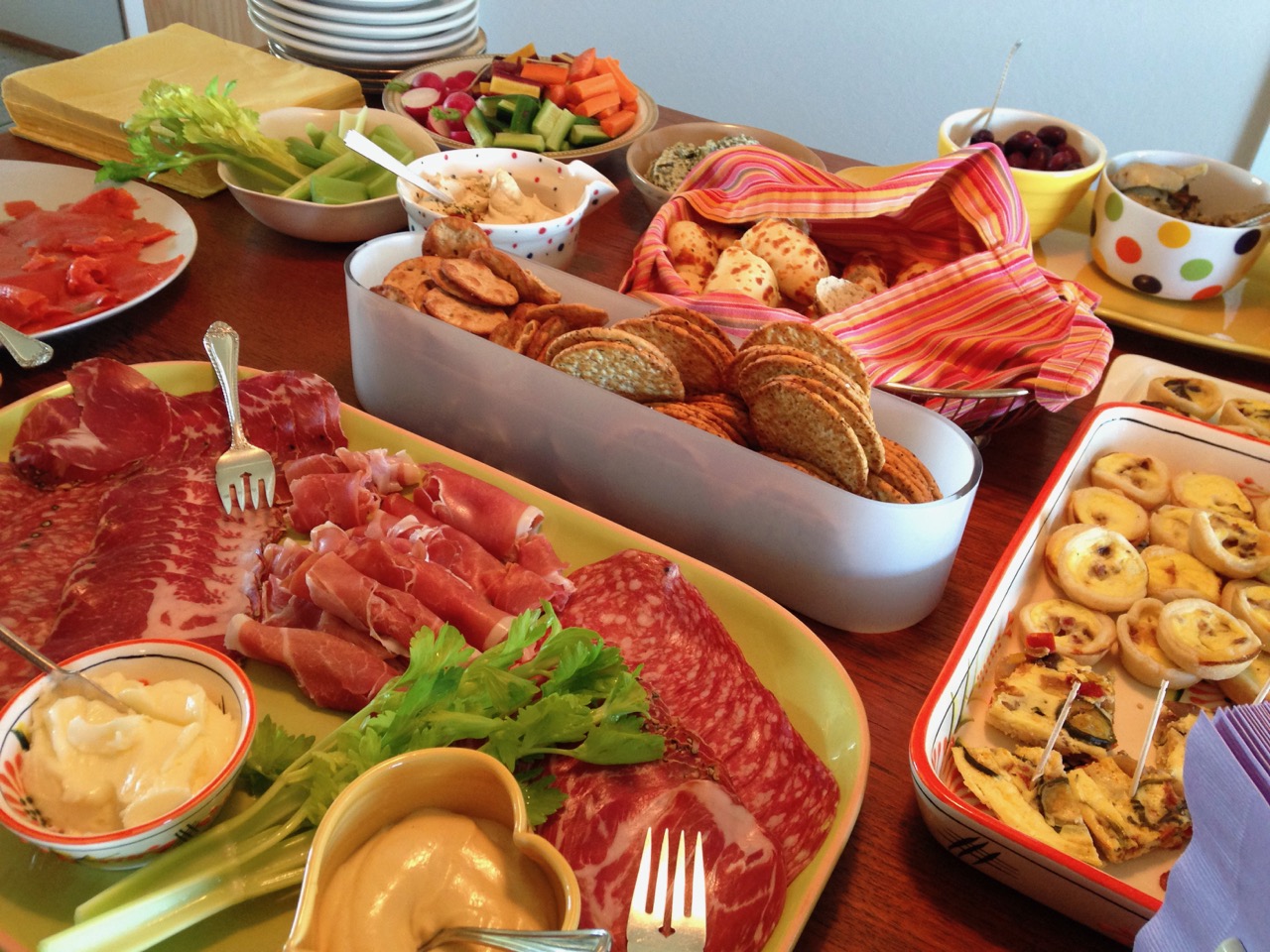 Writing Our Way Through Loss: A Grief and Healing Retreat
Saturday, September 21, 2019 (Co-Facilitated with Kaye Cleave)
Held from 11:00-5:30 in the Twin Peaks Neighborhood, San Francisco
Have you experienced a meaningful loss in your life? Are you searching for a way to find words to express your grief and also to navigate the healing process? Then please join workshop co-facilitators Kaye Cleave and Christopher P. DeLorenzo for a day-long writing retreat.
The writing sessions will be facilitated in the Amherst Writers and Artists method (AWA), which focuses on spontaneous writing prompts, voluntary reading, and positive feedback only. This isn't a therapy group, rather, it utilizes the AWA method as a healing art, a way of shaping meaning around our grief. Everyone is free to share his or her writing, or decline to read. We're also free to write about other subjects, but the writing prompts and handouts will each address grief and healing in some way.
During the retreat, we'll explore our ideas, thoughts, and stories generated by loss and surviving those we have loved. We'll also address the various ways we can approach the healing process and acknowledge the spectrum of experiences that represent grief and healing.
This retreat will have the same format as our Saturday Retreats: we'll write in the morning, take several short breaks, and one longer break at lunchtime. After lunch, we'll write again in the afternoon, and enjoy a homemade DeLorenzo dessert.
The cost for a Saturday retreat is $200.00, and requires a $100.00 non-refundable deposit to hold your place.
To contact Chris, click on the contact link above, or call Laguna Writers at 415-206-9771.
About Kaye Cleave:
Kaye began her career as a teacher, first in Australia, and then in England. She earned an MFA in writing from the University of San Francisco (2002), and a PhD in creative writing from the University of Adelaide, Australia (2006). From 2008–2010, she was a research scholar with the Graduate Theological Union at UC Berkeley. Her thesis involved interviewing bereaved mothers to determine if meditation helped them to grieve. She is very interested in the subject, being a mother who lost her only child.
She has travelled extensively and worked in various countries as a waitress, a taxi–driver, a professional public speaker, a counsellor, a grape-picker on a kibbutz, a sales-woman in Germany, and croupier in London. Kaye is now a life coach and an AWA writing workshop facilitator in the Bay Area; she completed the AWA Training Program in 2009. Her first book, Once More with Feeling (How to Manage your Emotions in the Workplace) was published in 1996. She is currently at work on a memoir.
To read more about Kaye, see her website: http://www.kaye-cleave.com/
To see Kaye's short film, "A Tribute to Catherine," click here.
To contact Kaye:
kcleave60@gmail.com
510-418-1082
Gay Men's Writing Brunch
Next Meeting: Sunday, September 29, 2019
Day-long workshops are a wonderful way to sink into the writing process for several hours, and a nice alternative for those who can't commit to a weekly meeting right now. They offer the opportunity to begin a project, explore an idea, and even leave with a developed piece. For all of these reasons, the day-long workshops are unique.
The gay men's all day workshop offers something else: a chance to explore ideas or topics that you may not feel as comfortable addressing in a mixed group. The actual experience of writing with a group of gay men is unique, because we're able to write freely, and to connect as a community outside of the usual (often alienating) environments, like bars and clubs.
Chris' very first workshops began with a group of five gay men (in 1992), and the experience was as profound for him then as it is now. Chris is continually amazed by the brave, funny, beautiful, sexy writing produced at these workshops, and for the way these fellow writers treat one another with such respect. Chris considers it an honor to witness a group of men listening to one another this way, and to have so many wonderful writers in his living room.
The workshop is offered twice a year, from 12:00-5:30 p.m., and includes a light brunch menu (with vegetarian and non-vegetarian options), dessert, coffee and tea, and five and a half hours of writing time, all for the reasonable fee of $100.
Recipes: Brownies & Blondies from DeLorenzo Desserts
Christopher says, "Some of my returning participants joke that they come for the brownies, but they stay for the writing exercises." He makes a fresh batch of brownies and other desserts for every workshop.
Find his brownie recipe below, and scroll down to find his blondies recipe too. For even more recipes, check out Christopher's cookbook, Kitchen Inheritance: Memories and Recipes from my Family of Cooks.
To order your own homemade delight, check out DeLorenzo Desserts.
Laguna Writers Brownies
4 ounces Baker's semi-sweet chocolate, melted until soft
(2 minutes in the microwave, or on medium high heat in a double-boiler)
1 stick butter (1/2 cup),
melted until soft
3 eggs, lightly beaten
1 cup sugar
1 teaspoon vanilla
A pinch of salt
3/4 cup all purpose flour
1. Preheat the oven to 350 degrees.
2. Mix melted chocolate and butter until smooth, then add sugar until it is mixed in thoroughly. Add remaining ingredients, except flour, which should be mixed in separately and last. Stir together until smooth, and pour into a greased (buttered) eight inch, square baking pan.
3. To make the brownies extra fudge-like, melt an additional ounce of Baker's chocolate in a microwave-safe bowl with three tablespoons of water (one minute on high). Mix water and melted chocolate together until the mixture is thick, but pourable, like gravy.
4. Spoon the melted chocolate over the top of the brownie mixture in the pan in thin strips, from top to bottom, and also from side to side (making a criss-cross pattern on the top of the mixture). Run a butter knife through this pattern to form a ragged "fleurs-de-lis" pattern that will melt into the top and take the brownies to a whole new level. (A special thanks to AWA Affiliate Joan-Marie Wood, who taught me this).
5. Place rack in the upper third of oven, and bake for 25-28 minutes, or until edges begin to brown. Cut into small squares.
Eat, write and enjoy!
Beautiful Blondies
Blondies are often referred to as brownie substitutes (as if there could be such a thing). Most recipes call for half white sugar and half brown, and white chocolate chips only (hence the blonde in blondie). Christopher insists on adding dark chocolate chips, and also finds that using all brown sugar really gives them a rich, butterscotch flavor.
The blondies used to only show up for special events: the Lake reading, for example, or the end-of-workshop potlucks to celebrate the end of nine-week session. But then he started making them whenever he got bored of the brownies, and they really caught on. Christopher gets requests for them now, and he gladly obliges.
1 1/2 cups light brown sugar
1 cup unsalted butter
2 1/4 cups all-purpose flour
3/4 teaspoon baking soda
1/2 teaspoon fine salt
2 large eggs
1 teaspoon vanilla extract
2 cups dark chocolate and peanut butter chips (1+1)
You can also substitute or add white chocolate chips, but the peanut butter chips make this recipe special, so leave those in!
1. Preheat the oven to 375 degrees.
2. Butter and flour a 9 x 13 Pyrex (glass) baking dish (metal pans won't work as well)
3. Firmly pack the sugar and place in a large bowl. Melt the butter in a small skillet or in the microwave in a glass measuring cup. Stir the butter into the sugar until smooth. Cool to room temperature.
4. Meanwhile, in another medium bowl, whisk the flour, baking soda, and salt together.
5. Beat the eggs lightly, then add with vanilla into the sugar mixture. Add the flour mixture a bit at a time and mix until a smooth, thick batter forms. Stir in the chips.
6. Spoon the batter to the prepared dish and spread to evenly fill the dish. (note: it will be sticky, so work that spatula!)
7. Bake until the blondies are light brown around the edges and a toothpick inserted in the center comes out clean: 20 minutes is just perfect.
8. Remove from the oven and let cool. Cut into squares and serve.
Links
Thinking of submitting your own work, or seeking a community of writers in the Bay Area and beyond? Check out our list of resources below, and let us know if you have an idea for an additional link.
This online journal celebrates the diverse voices in the Laguna Writers community, and in other local writing communities. Many of the earlier pieces on this site originated in weekly workshops in San Francisco and Saturday retreats at Birdland in West Sonoma.
Submit your social commentary for all Bay Area public radio listeners to hear. Several Laguna Writers have had their voices on Perspectives. Click on the "Submission Guidelines" link to find out more.
This American Life focuses on narratives: "accounts of people who had some experience that changed them." Click on the "submit" link at the bottom of the page.
Poets and Writers Magazine (P&W)
A great resources for writers; the most comprehensive publication to date.
P&W Classifieds: Call for Manuscripts
The classifieds represent a great spectrum of literary magazines as well as calls for Anthology submissions, on-line publication, contests, even writing retreats.
A great resource for publication information and writing news.
Public Radio International Selected Shorts at Symphony Space
Actors read classic and new short fiction recorded live and broadcast on PRI.
This is a great resource for poetry readings, current publication reviews, workshops and upcoming events, as well as a place to read new fiction and poetry. Poetry Flash lists information about events and workshops in all of California, but focuses mainly on the San Francisco Bay Area.
Most of the photographs on this web site were taken by Albert Chau, and Chris recommends him for his professionalism and talent. The link in the title above will take you to his home page.
David is a talented architectural photographer, and is widely published. His professionalism is unparalleled, and he has been pivotal in helping Chris to promote his retreats with his beautiful photographs. Take a look.
A beautiful getaway in Point Reyes, right on Tomales Bay. Perfect for a solo writing retreat.
Pat is the creator of the method Chris uses, and this is her official web site.
Writing Salon: San Francisco and Berkeley
Started in 1999, this school offers classes in every genre: everything from children's literature to how to break into travel writing.
Chris often meets his writing clients at a local cafe in Noe Valley (on 24th Street). Check out their site for directions.